2023 PHOTOGRAPHY CLASSES, WORKSHOPS & PRIVATE SESSIONS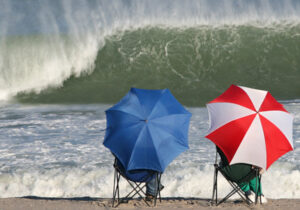 The Photographer's Eye: See, Shoot, Edit
Meets Wednesdays, 6pm – sunset for five weeks starting May 31
If you're looking to get out there and make some great images, check out my new class at CCACC, The Photographer's Eye: See, Shoot, Edit. It's a hands-on class about how to make better images and, well, develop your photographer's eye. In classroom discussions and outdoor photo sessions, we'll explore how to "see" things as potential photographs, how to photograph them, and then how to edit them into expressive, finished photographs. We'll cover composition, camera controls, advanced Lightroom techniques, long exposure photography, sunsets and more. Please click for more information.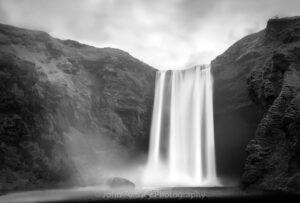 Iceland Ring Road Photo Adventure,
May, 16-23
Iceland – a photographer's bucket-list destination and the land of fire, ice and…puffins!
This year's trip is around the whole island during mid May when the weather is milder, there's around 20 hours of daylight as we move toward the midnight sun, and thousand of Atlantic puffins come ashore to nest.
The adventure starts in Reykjavik, Iceland's capital. From there we'll travel around Iceland's ring road, heading along the south coast, then up into the eastern fjords, the north's arctic coast and Diamond Circle, down the west side and back to Reykjavik. Along the way we'll photograph mighty waterfalls, otherworldly canyons, glaciers, geothermal areas, mountains, fishing villages, puffins, lupines and more. Each night we'll stay in country hotels where we can relax and recharge and dine on the local cuisine. Click for more information.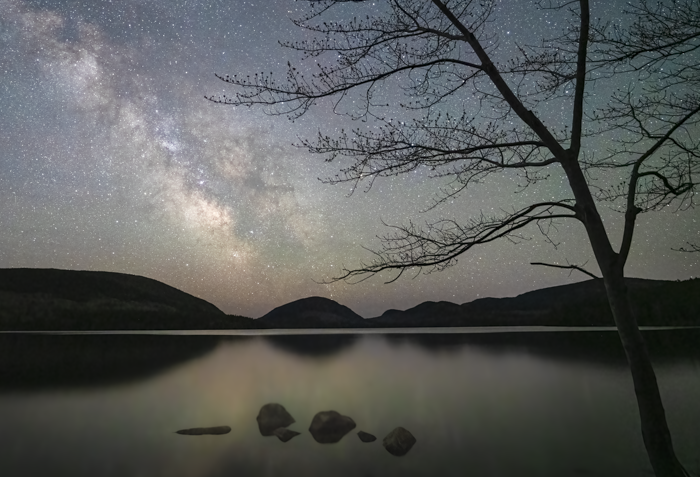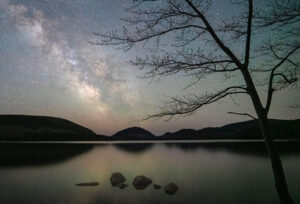 Acadia Night Photography Workshop,
June 14-17
Join me a 3-night workshop at the height of Milky Way season to photograph the stars and night skies above Acadia National Park and its dramatic coastlines, lakes, ponds and woodlands. You'll learn how to photograph, process and plan Milky Way images while exploring one of the most beautiful areas of New England. A special rate for accommodations has been in Bar Harbor. Click for more information.

Creative Coastal Photography: Cape Cod
August 3-5
Come learn the art of creative fine-art photography while exploring the beaches, dunes and harbors of the Lower and Outer Cape and the Cape Cod National Seashore. In this workshop, photographer John Tunney will take you to some of the Cape's most beautiful locations and show you how to "see" a scene, discover its creative potential and produce a creative and expressive fine-art image. We'll go on field shoots in the mornings and late afternoon into evening, plus one Milky Way shoot, and have midday classroom sessions for editing and reviewing pictures. What we'll cover:
– How to create impressionistic images using long exposures, camera motion, depth of field and multiple exposures
– The creative use of wide angle and telephoto lenses
– How to see and use the elements of design in composing your images
– Low-light photography tips
– How to photograph the Milky Way
– Processing tips to fine-tune your compositions for added expressiveness, dimensionality and finish
Click here for more information.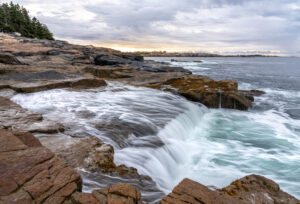 Acadia, Schoodic & Mount Desert Isle
October 22-26
Join me for a special 5-day/4-night workshop on the beautiful coast of Maine as we photograph Acadia National Park, the Schoodic Peninsula, Mount Desert Island and DownEast Maine. The workshop includes lodging for four nights and all meals (except one lunch and dinner in Bar Harbor), including a lobster dinner (alternatives available). We'll be based at the Schoodic Institute near Schoodic Point. Known as the quiet side of Acadia, the Schoodic Peninsula offers a variety of opportunities to experience Maine's rugged coast, including dramatic cliffs and rocky shorelines, woodland trails that lead to the famous Schoodic Point and its giant slabs of pink granite that extend into the open Atlantic. It's a great spot for sunrise, sunset, the moon and stars. We'll also visit coastal villages such as Birch Harbor, Prospect Harbor and the quaint Corea for scenes of classic DownEast Maine – fishing boats, lobster traps, working docks and more. On Mount Desert Island, we'll explore picturesque locales such as Bar Harbor, the Acadia coast, Jordan Pond, Eagle Lake, as well as places off the beaten track. Click here for more information.
Lightroom Basics: How to Organize, Edit and Output Your Pictures
Coming Soon. Click here to be notified of schedule.
Learn the essential tools and techniques to make your photos look their best using Adobe Lightroom Classic.. This hands-on workshop is based on a simple workflow that will let you quickly and easily organize, edit and output your images. First, we'll cover how to import, rate and sort your pictures. Then, working with sample images, you'll learn how to crop pictures, adjust colors, fine-tune your exposure and recover blocked shadows and blown highlights. You'll learn re-touching techniques to remove dust spots and other distractions. In addition, we'll cover noise reduction, sharpening and more, including key editing tips and tricks used by professional photographers to give their pictures extra pop and finish. You'll also learn how to export your photos for email, print and the web. Coming soon.Click here to be notified when registration opens.
Lightroom II: mastering Light, Color and the Art of Dodge & Burn
Coming Soon. Click here to be notified of schedule.
In this hands-on Zoom-based workshop, you will learn how and why to use Lightroom's many powerful "dodge and burn" tools to deliberately control light and color and create your own creative look and style. Dodge & Burn is an old darkroom term for adjusting light and shadow in specific parts of an image. By controlling light, shadows and color, you can guide the viewer's experience of an image and add emotion, dimensionality and pop to a picture. It's how you make a picture come to life and look great. Working on sample images and some of your own pictures, you'll learn to use Lightroom's new masking tools, including the luminosity and color masking features with the "intersect" and other new options, plus the new Adjustment Brush, Radial and Graduated Filters, and the Sky and Subject selection tools. You will also learn to use the Color Grading panel, HSL sliders, Calibration sliders, profiles and more. In addition to learning Lightroom's tools we'll also look at some famous paintings and photographs to examine how these old masters used light and color to create their masterpieces. Coming Soon. Click here to be notified when registration opens.
Next up is Photoshop for Photographers, a two-part class April 2 & 9. Photoshop is the most powerful editing tool available for re-touching images. In this hand-on class, you'll learn all about Photoshop's Layers, Selections, Clone Stamp, Content-Aware Fill, Filters and other tools to remove, move and replace things like skies, telephone wires, people etc., make precise adjustments to exposure and color, create composites using elements from two or more images and much more.
Coming

Soon. Click here to be notified when registration opens.
PRIVATE SESSIONS
Contact me about one-on-one or small group classes for photography, Lightroom, Photoshop or private photo tours.
# # #